the home of REAL
salt beef
home CUREd, hand carved meat
The home-cured, hand-carved meat at Tongue and Brisket is a tribute to salt beef sandwiches done simply and perfectly, and that ethos fully extends to every other sandwich on our mouth-watering menu!
From the founders of the iconic B&K Salt Beef Bar, we bring you Tongue & Brisket. Founder Bambos Georgiou started life in the salt beef trade in 1950s, working in the West End's Windmill Street. His reputation soared when he was approached by the owner of Selfridges to open a salt beef bar in their Food Hall. After establishing the Brass Rail, Bambos went to open B&K Salt Beef Bar in Edgware and Hatch End.

For over 30 years, B&K Salt Beef Bar has thrived as a successful family business, and three generations on, we bring you B&K Salt Beef Bar's little sister, Tongue & Brisket in Holborn, Soho and most recently, Goodge Street.
"Traditional homemade and high quality food are the pillar stones of our business. We pride ourselves on pickling all of our own salt beef as well making homemade traditional dishes."
- B&K Salt Beef family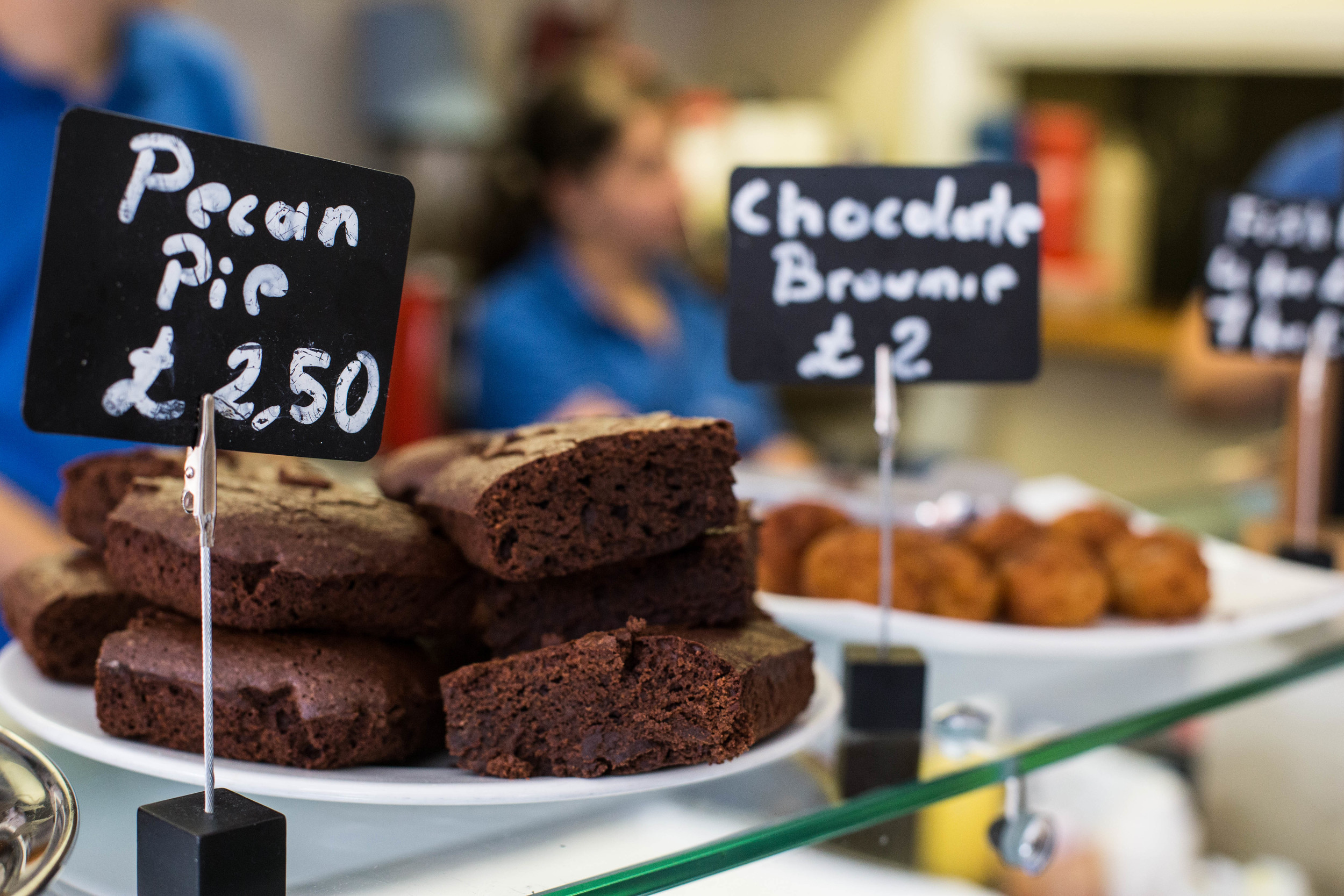 fitzrovia
23 Goodge Sreet, London, W1T 2PL
020 7637 7277
Mon
8am - 6.00pm
Tues-Fri
8am - 7pm
Sat (Sun closed)
11:30am - 6pm
SOHO
199 Wardour Street, London, W1F 8JP
0203 784 2273
Mon
8am - 6.00pm
Tues-Fri
8am - 7pm
Sat (Sun closed)
11:30am - 6pm
HOLBORN
22 Leather Lane, London, EC1N 7SU
0207 404 5353
Mon-Fri
Breakfast 07.30 - 11.00am
Lunch 12.00pm–4.30pm
DELIVERY
For deliveries please click here and our
friends at Deliveroo will take care of the rest.
TAKE-AWAY
Come in or call to order your lunch, your journey home
snack, or afternoon meat cravings!
CATERING
Next time you're hosting a party, let us do all of
the work for you. With unbeatable service and
tailor-made menu to your requirements, we can
help you make your next occasion one to
remember. For enquiries, please call or email.